Our Menu
Fresh, Seasonal and ready to go!
No matter the occasion or
whatever your dietary needs,
vegetarian or vegan,
Feel free to get in touch
and we will work together
to make it happen.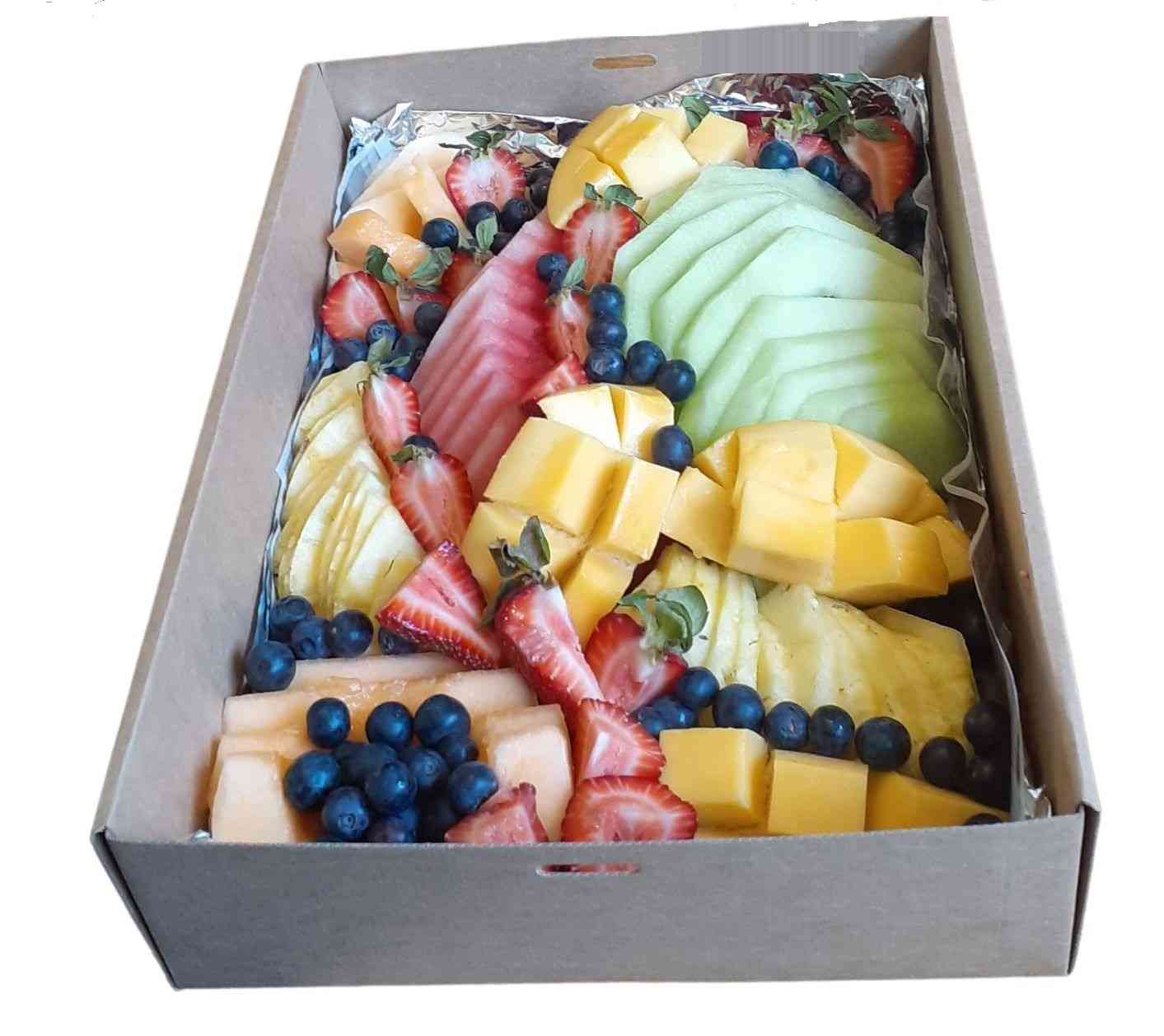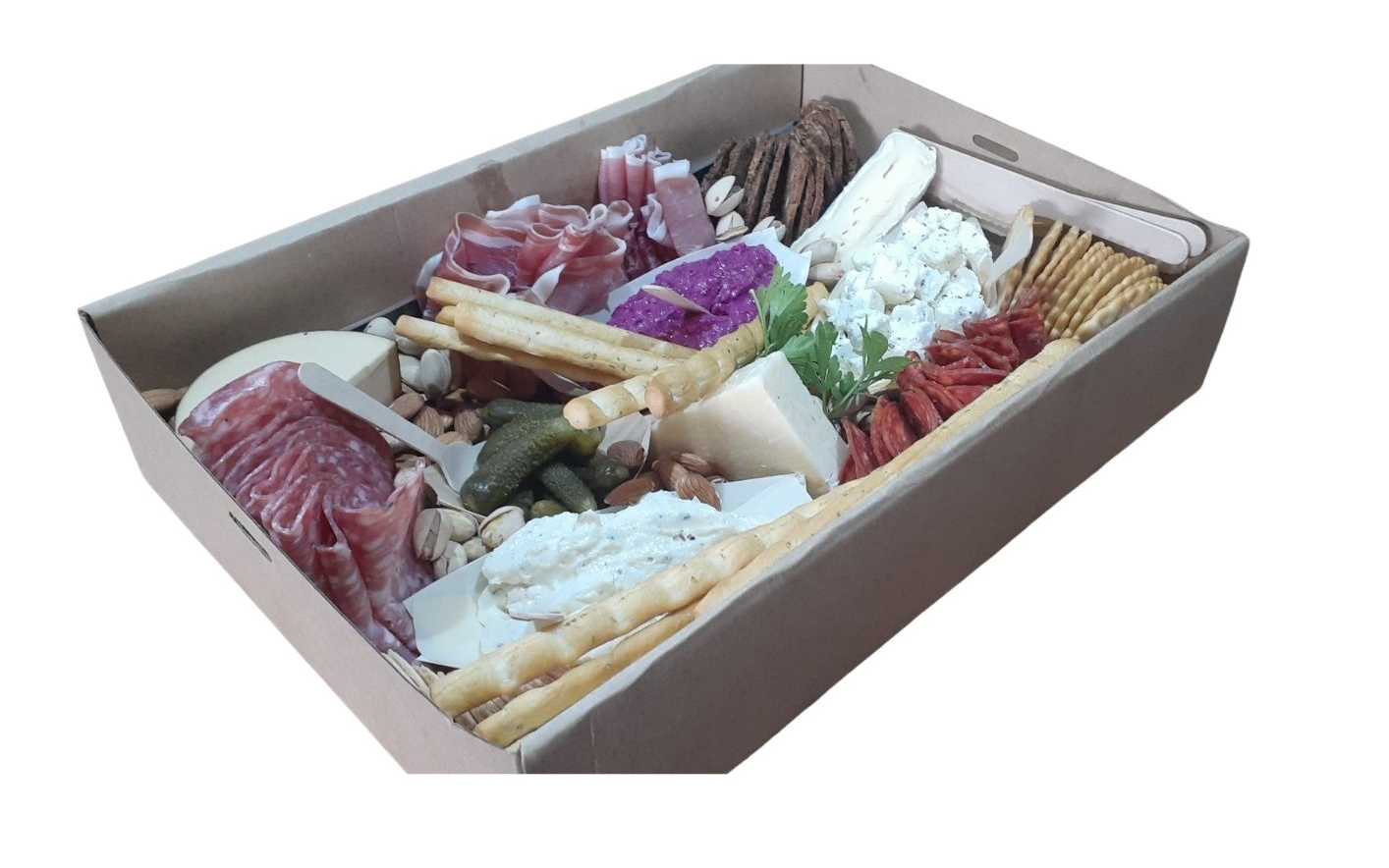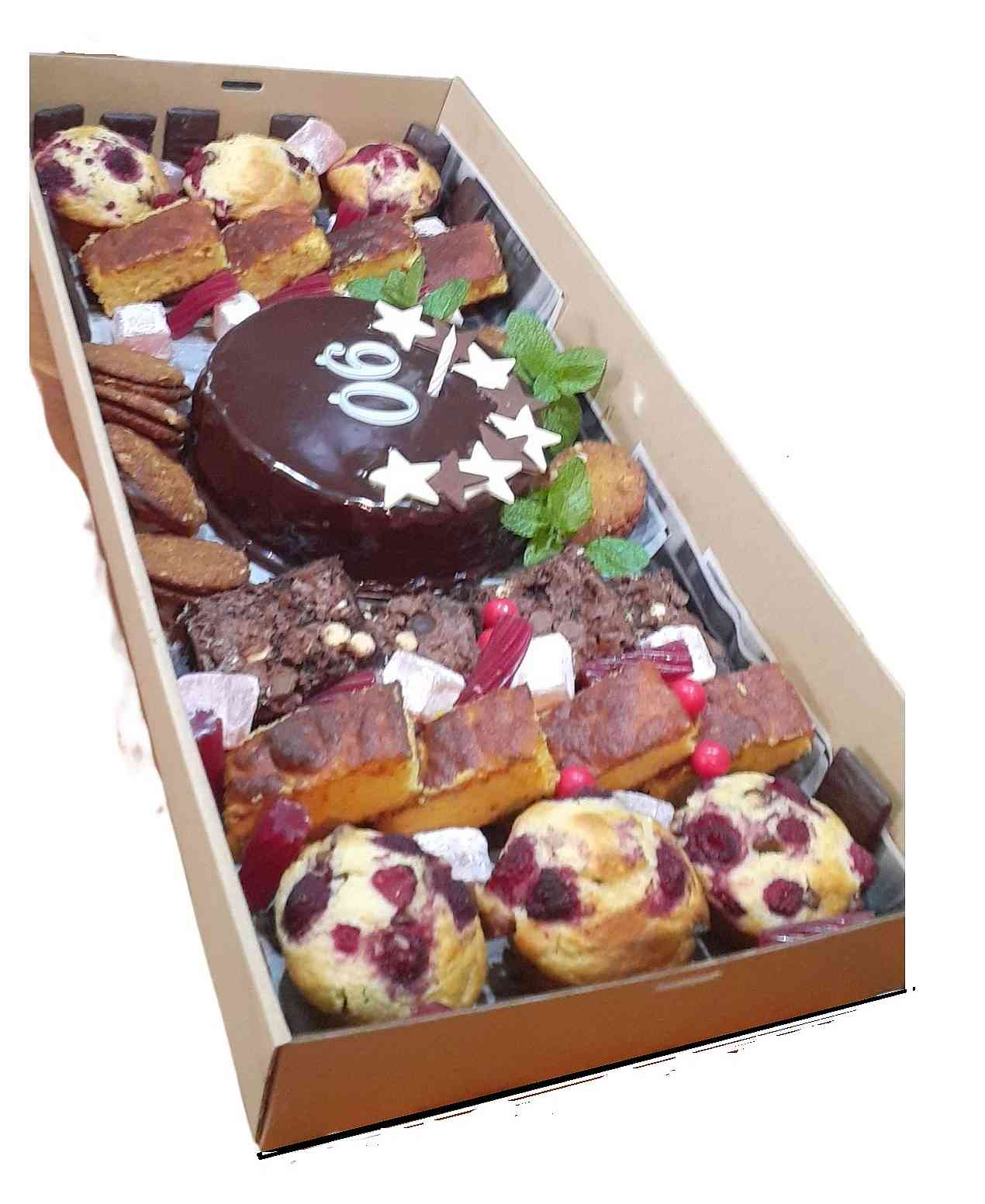 Closed - HIDDEN TOP
Fruit Box
A selection of fresh seasonal fruit
Small – $40
Serves 4
Medium – $65
Serves 8
Large – $90
Serves 12
Sweet Box
A selection of freshly baked, house-made muffins, slices, biscuits, and cakes.
Small – $45
Serves 4
Medium – $80
Serves 8
Large – $110
Serves 12
Savoury Box
A selection of cheese, crackers, meats, antipasto, nuts and condiments.
Small – $50
Serves 4
Medium – $95
Serves 8
Large – $135
Serves 12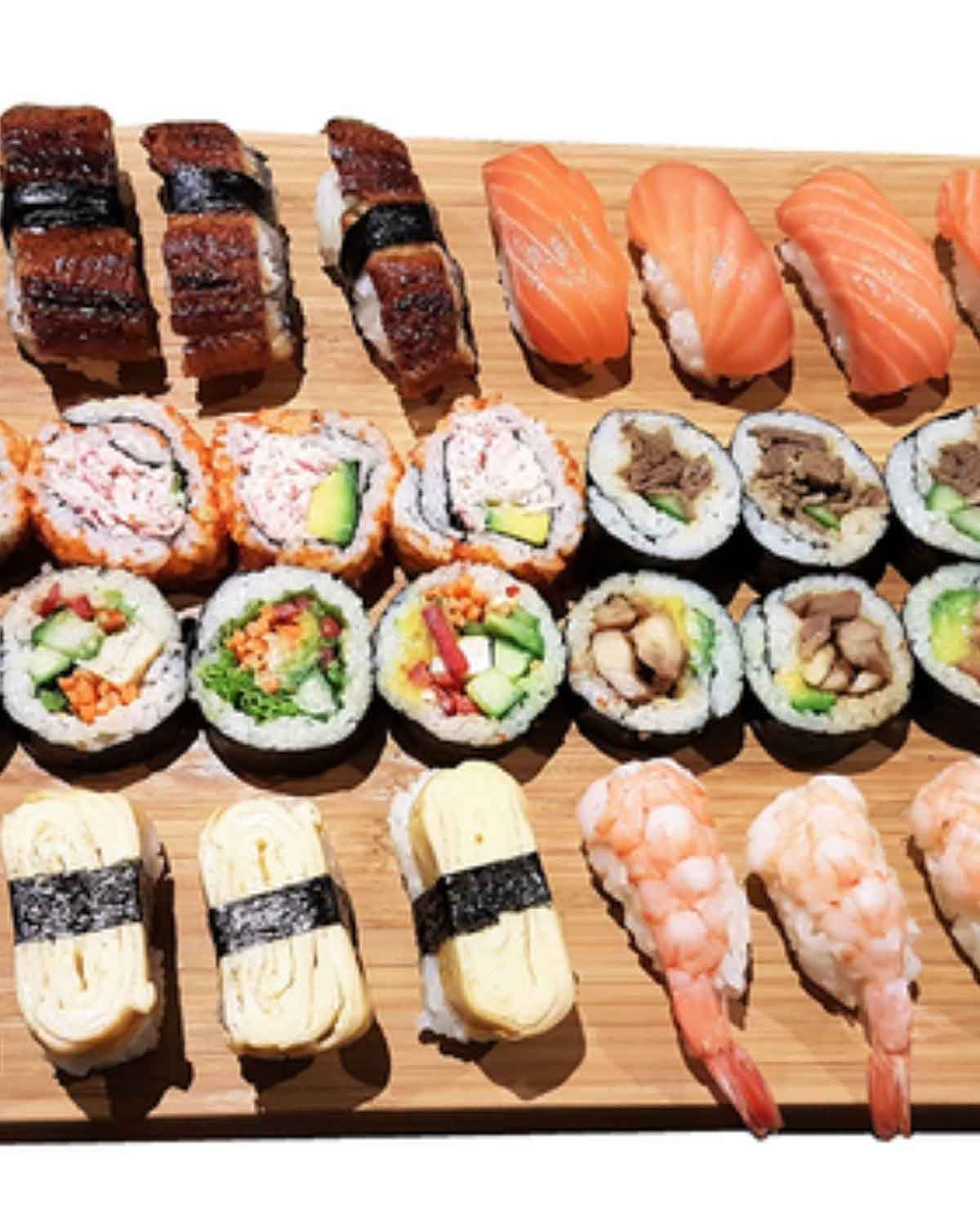 All Closed - HIDDEN TOP
Smoked Salmon & Zucchini Filo's
Salmon wrapped Zucchini in a flaky pastry with a Hollandaise dipping sauce. 
Lebanese Lamb Filo's
Lebanese inspired lamb with house made Hummus. 
Mini Beef Wellingtons
Eye fillet beef with a mushroom and pate farce in puff pastry
Crab & Pork Balls
Thai style spicy pork with crab, peanut, coriander & sweet chilli sauce 
Anchovy Twists
Wanton wrapped anchovies, crispy fried.
Mini Quiches
House made mini quiches. Bacon & Parsley, Mushroom & Thyme, Onion & Corn, Salmon & Dill, Spinach & Fetta, Tomato and Basil 
Thai Style Fish Cakes
Thai fish cakes with hints of Red Curry, lime & coconut. 
Sesame Prawns
Crunchy prawns in a Sesame crumb, served with a Vietnamese dipping sauce 
Sausage Rolls
House Special Sausage Rolls with a secret dipping sauce
Smoked Salmon on Pumpernickel
Traditional style. Cream cheese, capers, dill & red onion.
Chorizo Sticks with Goats Fetta
Pan fried chorizo with roasted tomato, basil & Goats fetta 
Dumplings
House made Prawn & Pork or Chicken & Scallop
Vegetable Curry Tarts
Malay curry vegetables in a tart base
Mixed Sushi Rolls
Your Choice. Salmon Chicken, Prawn, Tuna, Crab, Veg. 
Salt & Pepper Calamari
Soft & tender Calamari with a lemon and garlic Aoli 
Chicken Satay Skewers
Marinated Chicken breast skewers with our signature Satay Sauce
Fillet Minong
Tender eye fillet wrapped in smoked bacon with a barbeque dipping sauce.
Chicken and Mushroom Tarts
Tender chicken and mushrooms in a velouté sauce in our own pastry
Arancini Balls
House made with Mediterranean vegetables, creamy risotto and cheeses coated in panko crumbs.
Vegetable Pakoras
Indian spiced Vegetables in a chickpea batter served with a yoghurt dipping sauce.
Sesame Chicken
Breast strips fried in sesame seeds and our house-made plum sauce.
Pea and Potato Samosa
Mild spiced, deep fried pastry filled with potato and peas, served with mint yogurt.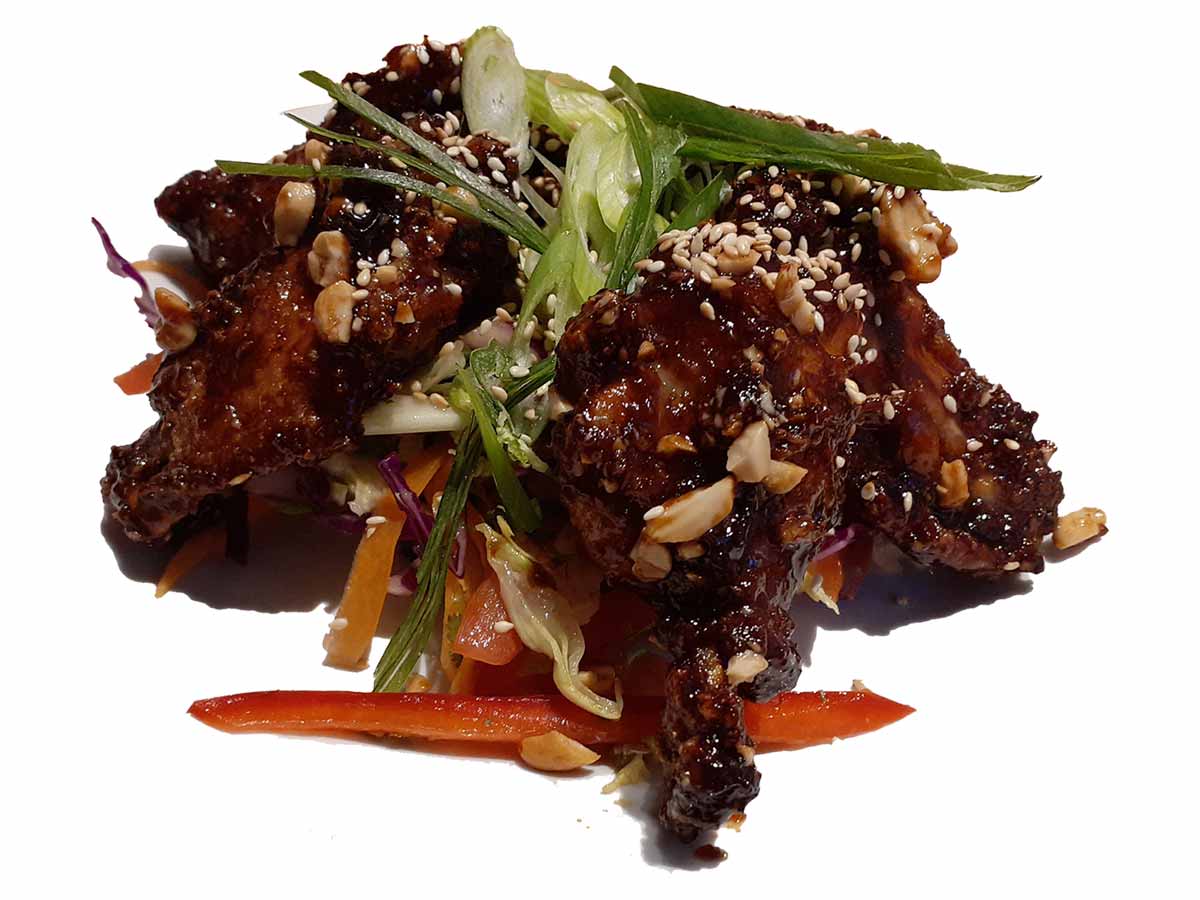 Closed - HIDDEN TOP
Chicken Satay Skewers
Chicken skewers with our signature Satay Sauce & Sticky rice. Beef and Vegetable optional.
Red Duck Curry with Sticky Rice
Roasted Duck, House made red curry sauce, Green Beans, Pumpkin and Lychees.
Pulled Pork Buns with Asian Slaw
Slow cooked Spiced Pork with Asian style slaw on a steamed Bao Bun.
Caesar Salad
Classic Caesar. Cos Lettuce, Bacon, Parmesan, Egg & House made Anchovy dressing.
Mini Hamburgers
Mini Burgers with Tasty Cheese, Smokey Bacon, Tomato Relish and Lettuce.
Tandoori Lamb Cutlets
Local Lamb cutlets in a Tandoor Marinade with a cucumber Salsa.
Piscator Skewers
Seasonal Seafood skewered with Garlic Butter.
Stir Fry Asian Vegetables
Fresh Vegetables, Tofu with classic Asian flavours.
Thai Beef Salad
Thai Beef in a fresh Asian Salad & House made spicy dressing.
Lamb Souvlaki
Slow cooked, marinated lamb, served in a roti bread with fresh salad and Garlic Sauce.
Tortellini with Roast Pumpkin
Tortellini covered in a Roast Pumpkin, Sage, and Burnt Butter Sauce.
Lasagne
Layers of fresh House-made pasta sheets, bolognese, triple cheese, and a bechamel sauce.
Chicken Burritos
Mexican spiced chicken served in a burrito, fresh chopped salsa, cheese, and sour cream.
Chicken and Mushroom Risotto
Creamy risotto with chicken, mushroom, white wine, pecorino cheese & toasted pine nuts, served on a bed of baby spinach.
Vietnamese Sticky Wings
Crispy, Crunchy, Sweet & Spicy Wings. One of our favorites!